Gary Webb is a licensed horticulturist who has designed and installed some of the loveliest landscapes in the central Alabama area. He understands the relationships between indoor and outdoor spaces and how to make the landscape work for you and the way you live.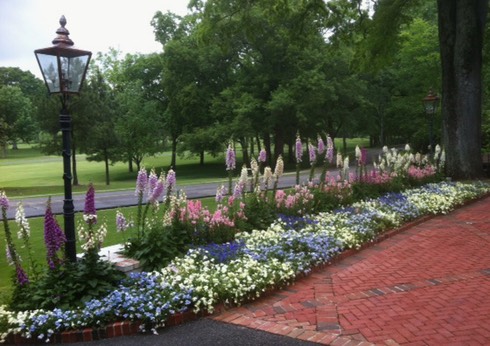 Some of the areas you may want to consider:
Hardscape Installation:

We can incorporate paved areas with your landscape to give you comfortable areas for seating, walking, dining, and parking. These can be as small as some stepping stones through flowering plants, or as large as a brick or stone patio for outdoor furniture and cooking. We can include retaining walls, fire pits or fireplaces, barbeque equipment and counters, low walls for seating, lighted walkways.

Water features:

The sound of water running is soothing. Water features can be as small or as large as you want or have space for. We can build koi ponds, retention ponds in commercial developments, or bonsai sized fountains in a small back yard.

Trees and shrubs:

We choose trees and shrubs that complement your site. We also like to include a variety that will produce color, fragrance, and screening at each season, all year round. We personally choose the plant materials, so we can guarantee that they will grow and thrive on your site.

Gardens:

We install all types of gardens, flowers, both perennials and annuals, herbs, and even vegetables. We especially like raised bed gardens for plants you will harvest. We like to use native plants and low maintenance plants when possible, but we also love to find and install exotics that will do well in our climate.

Outdoor lighting:

Lighting not only dramatizes the landscape, it also extends the outdoor time you have to enjoy it. With our wonderful central Alabama climate there are many days all year long that are comfortable outside. Why not enjoy hot cider outdoors in winter? And in the summer, the hours after dark are some of the best to spend outside. Outdoor lighting gives you so much more time outdoors.

Drainage:

With our local rolling topography, managing storm water in the landscape is important. Using various methods, we keep your lawns and your plantings safe from flooding and erosion. We can install French drains in low lying areas, grade in swales using river rock to channel water away from plantings and hardscape areas, and keep your new landscape safe. When we look at your site, we will make recommendations to control erosion.

Retaining walls:

On steep sites it may be hard to find a good place for children to play, for parking, or for other uses requiring a flat area. Retaining walls are a way to get the flat space you would like on your site. We like natural looking retaining walls. Ask us for recommendation for your site.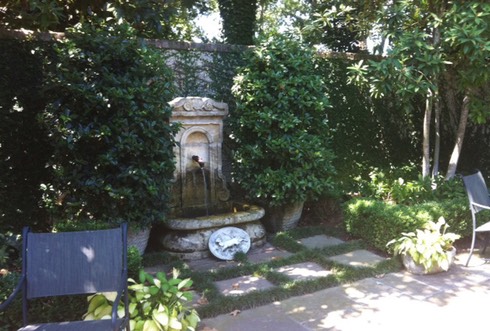 When anyone looks at a building, whether it is a home or a commercial building, they are seeing the entire site, not just the building itself. Although many people don't realize how much the site design effects their perception of the architecture, it's the harmony of site and building they see and appreciate.
Call us. Our staff will work with you on the landscape design for your site. We do projects of all sizes and work within your budget to create the best results possible.